A Highland Hideaway with Spirit!
Food, drink and accommodation in an historic and allegedly haunted 16th Century Hunting Lodge and Coaching Inn on Scotland's stunningly beautiful and romantic Isle of Skye.

The Lodge is set amidst the rugged splendour and romantic beauty of what surely must be one of the most famous islands in the world – Scotland's Isle of Skye.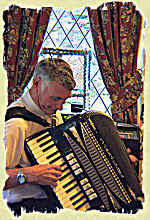 Ideally situated as a base to explore the whole of the north of the island, there is so much to see and do within minutes of the Lodge. For a few brief ideas out of the many possible, take a look at the following links:-
Edinbane Pottery – 'the pottery next door' (http://www.edinbane-pottery.co.uk)
Skye Riding Centre – see Skye from horseback (http://www.skye-riding.co.uk)
Visit these local craft outlets at Waternish close by:-

Halistra Pottery – functional pottery (http://www.halistra-pottery.co.uk)
Shilasdair – yarns and knitwear (http://www.shilasdair-yarns.co.uk)
Skyeskyns – a unqiue exhibition tannery producing and selling sheepskin fleeces (http://www.skyeskyns.co.uk)
Dandelion Designs – arts and crafts shop in the picturesque and historic village of Stein (http://www.dandelion-designs.co.uk)

Dunvegan Castle – the seat of the Clan MacLeod (http://www.dunvegancastle.com)

If walking is your interest, there are many pleasant rambles that can be taken literally from the hotel's front door. Slightly further a field are the world-famous Cuillen – a rugged and challenging mountain range and the Trotternish Ridge, both of which offer a wide range of hillwalking and climbing . The Lodge can organise for experienced guides if you wish to explore these areas.
Go a little farther and there are many captivating distractions that you may encounter, including:-
The Talisker Brewery at Carbost, by Portnalong – Skye's own famous Malt Whisky (http://www.whisky.com/distilleries/talisker_distillery.html)
An Tuireann – Art Gallery and Coffee Shop in Portree (http://www.antuireann.org.uk)
One of many boat trips, enabling you to see the breathtaking coastal scenery and abundant wildlife, including dolphins, porpoises and whales. A variety of trips are available from Portree (sailing trips on Jennifer-M, exhilirating trips aboard SkyeWaves), Broadford (glassbottom boat trips aboard Families Pride II) or Kyleakin (exhilirating trips with SkyeJet)
Aros – the Skye Heritage Centre and Sea Eagle Exhibition (http://www.aros.co.uk)
Visit the following website links for more information abour Skye in general:-

The official Isle of Skye website (http://www.skye.co.uk)
The Highlands of Scotland Tourist Board site (http://www.host.co.uk)
A Guide to the Isle of Skye (http://www.isleofskye.com)
The Isle of Skye Business User Community (http://www.isbuc.co.uk)